We are thrilled to announce that we have been recognized with a Gold Award at the 2018 Tallahassee American Advertising Awards, also known as the ADDYs!
In addition to our Gold Award, we have also been honored with two Silver Awards.
With 250 entries entered this year into the local competition, only 80 winners were announced and Grova walked away with three!
Winning work from Grova was recognized across several categories including printed brochure, brand campaign, and stationary.
"We're overjoyed that the work we've been doing for Radiology Associates of Tallahassee and The Florida Jazz and Blues Festival has been recognized! Even more importantly, we know the work is making a difference in our Tallahassee marketplace!"
"It is a huge honor to continue to be recognized for our creative and design talent." Giavona "G" Williams, owner of Grova, states. "The winning entries will be forwarded to the next level, and we can't wait to see if we get more gold and silvers then!"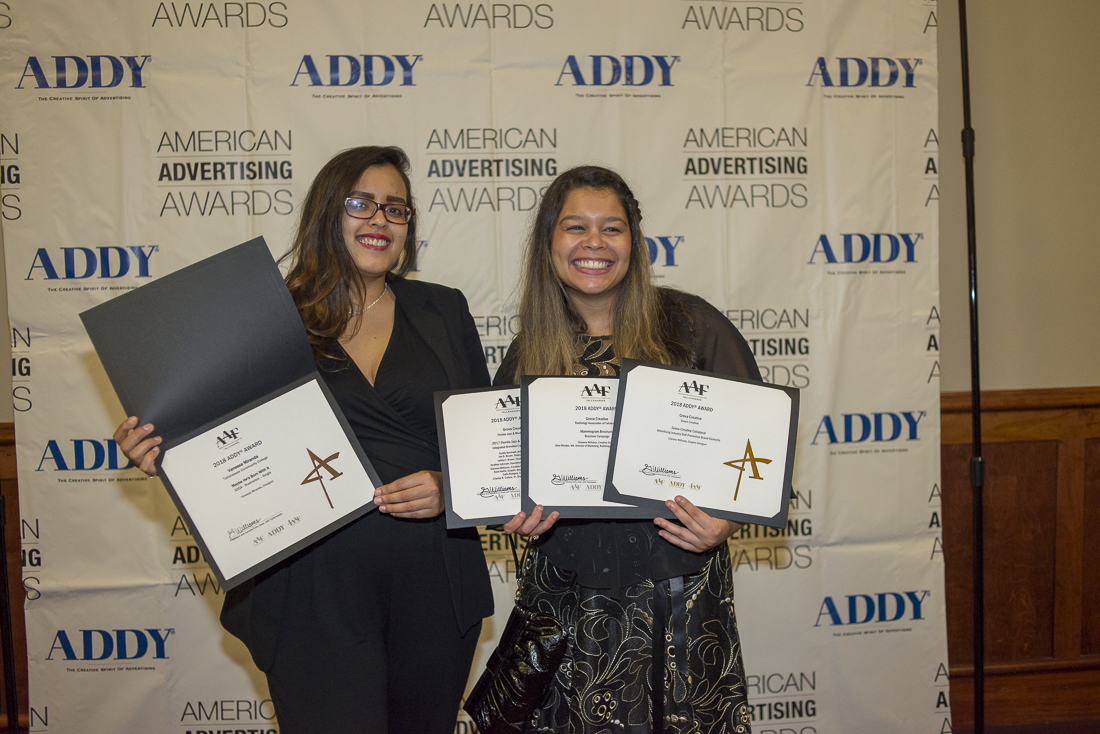 ---
About the American Advertising Awards:
Sponsored by the American Advertising Federation, the American Advertising Awards, also known as the ADDY Awards, honor excellence in advertising and cultivate the highest creative standards in the industry. It is the largest creative awards competition in the advertising industry, attracting over 40,000 entries combined every year. This competition is a three-tier national competition, and submitting locally to AAF Tallahassee is the first step. If you win locally, you will move on to the second tier, Districts. District ADDY winners are then forwarded to the third tier, the national stage. Because this is the only three-tiered competition in Advertising, an ADDY® is widely renowned as the most difficult advertising award to earn.